Tema Fine Foods
Tema Fine Foods is your partner for Arabic and Mediterranean products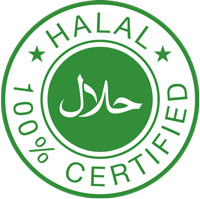 Because of our extensive network we can deliver the best brands against competitive prices. Tema Fine Foods has exclusivity for several internationally well-known brands. Our suppliers have an excellent reputation when it comes to quality. All our meat products are "Halal".
Customers
The customer is our priority. They are the link between our products and the consumer. Our aim is always to build lasting and valuable relationships with our customers.
Distribution
Our products often travel a long distance from our suppliers to our customers. We work with specialized distribution partners to let this process run smoothly and to guarantee a reliable delivery.
Quality
Our HACCP-team (Hazard Analysis & Critical Control Points) maintains a preventive control system. Our products are randomly tested by independent laboratories. We guarantee quality and hygiene, and thus our products comply to European regulations.
Experience
Tema Fine Foods was established in 2006. For years we have been one of the main European leaders in the field of importing Arabic and Mediterrean products. Since October 2015 we reside in our current location. This offers us the oppurtinity to expand and improve services.
1. Request an offer. This can be done through our website, by mail, by phone or by visiting us
2. After receiving your request we will give you our offer with the best prices and conditions
3. After confirmation of the offer we will prepare the order. Transport can be arranged by us or by you